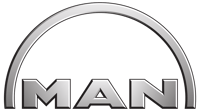 MAN uses desk.ly to design its company's hybrid workplace.
MAN Truck & Bus Germany GmbH, headquartered in Munich, offers one of the broadest and most innovative product and service portfolios in the commercial vehicle industry. MAN's offering in Germany ranges from new and used vehicles to all service, support and financial services relating to coaches, intercity and city buses, truck and bus operations and vehicle management. Around 350 locations in Germany are available to customers nationwide for the servicing of MAN vehicles and NEOPLAN buses.
Flex office and desk sharing in the working world at MAN: the hybrid working model
With desk.ly's desk sharing application and hybrid workspace solution, home office can be easily and conveniently combined with the office. The flexible working concept consists of a combination of office work on the company's premises and remote work, whether from home, co-working spaces or abroad.
Employee satisfaction is very easy to integrate into the daily work routine thanks to the uncomplicated desk.ly application. The user interface is intuitive and therefore popular with MAN. Integration with Google or Microsoft services are included. The SSO option with the connection to MS Azure, Office 365 and Google can also be used.
You are still not sure and would like to learn more?
Feel free to make an appointment for a free demo. Our colleagues will introduce you to our desk sharing tool and answer all your questions. Find out whether flex office with desk sharing is the right hybrid workplace concept for your company and really offers the possibilities to optimise the working environment and increase your employee satisfaction.