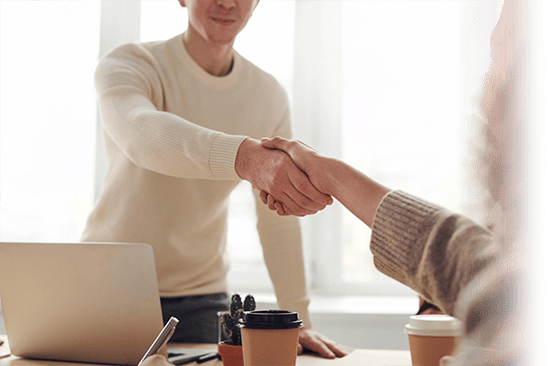 USE CASE
Data protection officers - Why data protection officers trust desk.ly
Never before has data been so important and yet so at risk at the same time. Hacker attacks from abroad and data leaks are in the headlines every day and cost the economy a lot of money. That's why we have particularly high data protection standards at desk.ly.
As a German company, we do not pursue foreign interests and keep our entire company structure within Germany. Our servers are not located in Chicago, but in the European Union. The data of all users therefore never leaves EU.
Of course, desk.ly is also GDPR compliant. This eliminates the worries of a data protection officer quite quickly. Any questions? We are happy to provide information on our data protection guidelines.
ALL ADVANTAGES AT A GLANCE
Data protection contract

GDPR compliant

Company from Germany

Server in the EU