Your career at desk.ly
We want to help shape the future of the working world and enable our digital application for the administration as well as organisation of workplaces in the Flex Office through desk sharing with a workplace booking. The employees should experience the individual organisation of their daily office routine - "Power to the People"! Through our desksharing tool, all employees can come to the office for specific tasks and appointments, but can also make use of the home office option. Social exchange, cooperation, innovation, creativity and efficiency are not lost through this flexible change, neither in the office nor in the home office. From experience, we can say that employees are happier and more satisfied and can work more efficiently since the desksharing tool has been applied.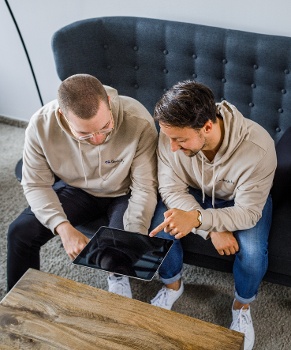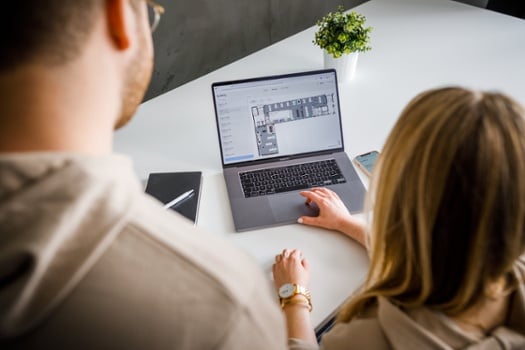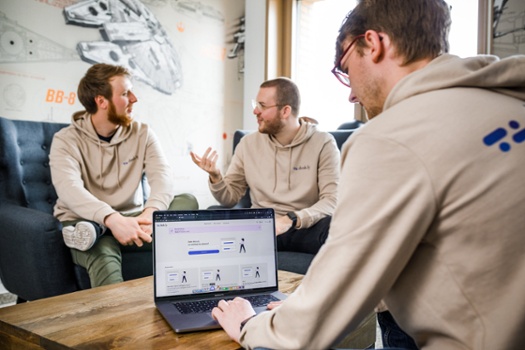 How we work
Due to the small team size, everyone takes on responsibility. Each person's opinion is discussed and included in the decision-making processes. We place a lot of value on autonomy and therefore believe that all employees grow and move the team forward as a result.
Work
Agile Working
Flat hierachies
Project responsibility
Regular feedback meetings
Startupflair
Team
Internationale colleagues
Casual clothing
Career changers welcome
Team events
Our site
The office is located in the ring of Osnabrück and can be reached from the train station in 10 minutes. Supermarkets, fast-food chains and, for longer evenings, clubs are within walking distance. The districts of Wüste, Schölerberg and the city centre can all be reached in less than 15 minutes by bike.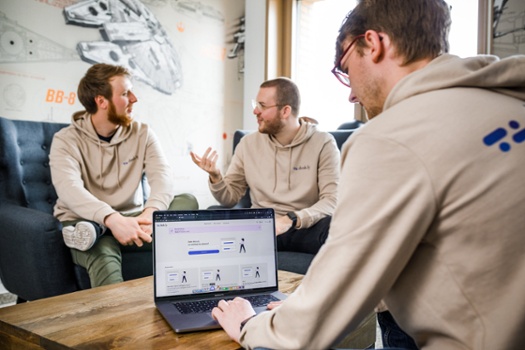 Our office
We share the office with a software service provider who has a close connection to us through our history. There is an open atmosphere in the office and a close, friendly exchange among each other. Coffee and water are of course available free of charge in our small kitchen.
Our benefits
Due to the size of our team and the flexibility of the working location, you can organise your working day independently. Efficiency is more important to us than constant availability. This means that you always have enough free space to relax.
Equipped kitchen

Coffee & Tea

Cold drinks
Parental leave
Gym subscription
Music allowed in the workplace
Trusted working hours
Overtime compensation
Company pension scheme
Fair renumeration
Employee shares possible
30 days holiday
Flexible working hours
Free weekends
Flexitime
Part-time