The beginning of our history from basecom to desk.ly
With more than 100 employees and six locations in Germany, basecom is a software development company of the GROW digital group and NOZ Medien in Lower Saxony.
The health crisis obliged basecom to develop an online tool for reserving workplaces, enabling it to adapt to the widespread introduction of remote working and the partial return to on-site work by employees.
With a seed investment of €1 million, basecom supports the further development of 1.50 Office and contributes to the relaunch of the tool in August 2021 with new features and a focus on self-service. 1.50 Office officially became desk.ly!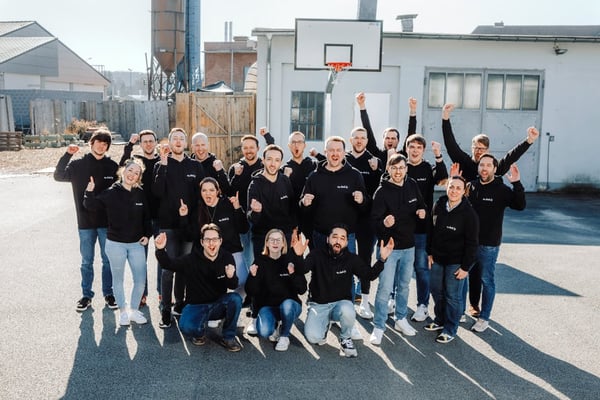 As the online application was a great success within the GROW Digital Group, desk.ly was launched on the German market and then internationally. Today (as of March 15, 2022), desk.ly has more than 1,500 customers and more than 40,000 active users who live the desk.ly customer experience on a daily basis - the figures are increasing daily.
We are the desk.ly team !
We are growing, both in Europe and internationally. The team is likely to grow even more. Our great reactivity is our strength. We are committed to presenting our application to you and to assisting you in the implementation of remote working and hybrid working methods in your company.
On a daily basis, our developers work to provide your employees with a customer work experience focused on people.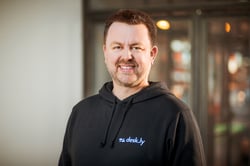 Manuel Wortmann
CEO / Strategic Advisor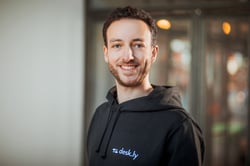 Amir El Sayed
Chief Technical Officer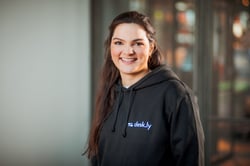 Amina Abromand
Head of Development / PO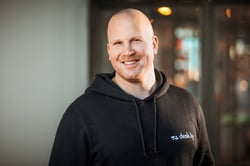 Stefan Weißen
Head of Marketing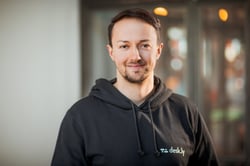 Hannah Hinze
Marketing Manager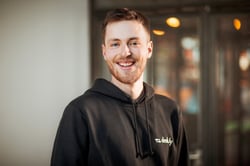 Simon Renze
Customer Success Manager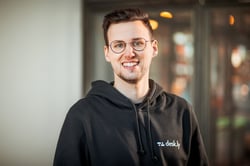 Tom Lügan
Business Development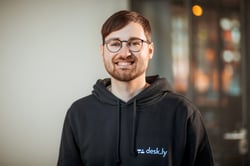 Marco Coletta
Country Manager
Language: 🇮🇹 🇪🇸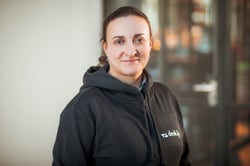 Noria Kleine-Hartlage
Country Manager
Language: 🇫🇷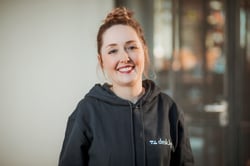 Sherin Gooch-Hatton
Country Manager
Language: 🇬🇧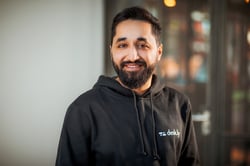 Ahmed al Amin
Software Developer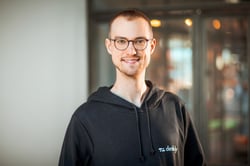 Henrik Bendorf
Software Developer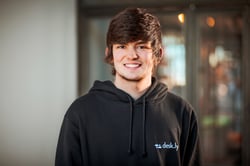 Dominik Seibert
Software Developer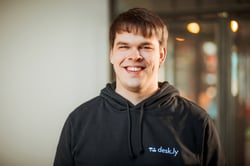 Jan Gloger
Software Developer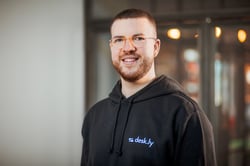 Julian Görres
Software Developer
Always the right support from our partners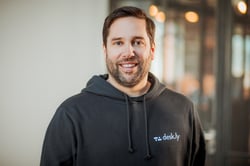 Dominik Witte
CSO @basecom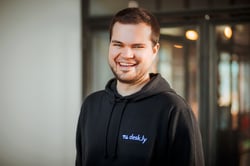 Johan von Behren
CTO @basecom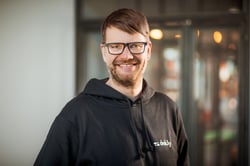 Florian Klompmaker
COO @basecom
desk.ly for a successful transition to a hybrid work model
desk.ly supports companies in their transition to a sustainable, people-focused and collaborative work environment. We want to bring you into a new era of on-site working.
Working in the right place, at the right time, with the right teams and resources while optimising workplaces is now possible with our innovative desk.ly solution: flexible, easy to use and available at any time.
Our company history in web development, our expertise and our passion help us to make desk.ly a workplace solution adapted to your individual needs.
Our vision
With desk.ly, we would like to help shape the future of the working world and implement our digital application for the management and organisation of workplaces in flex office and hybrid working modes in companies of all sizes.
Your employees can experience the individual design of daily office life - "Power to the People"! - and experience a positive office experience with associated services such as reserving a workplace, a meeting room, a parking space, organising a collaborative meeting in a dedicated area, declaring whether or not they are in the office, not to mention the new desk.ly features currently under development. You'll be updated very soon on this topic!
Social exchange, cooperation, innovation, creativity and efficiency are not neglected by the transition, neither in the office nor in the home office. From experience we can say that employees are happier and more satisfied with their working conditions. They are now able to work more efficiently since the deployment and adoption of desk.ly within their company.