Energie Zukunft Schweiz AG — On the pulse of a dynamic market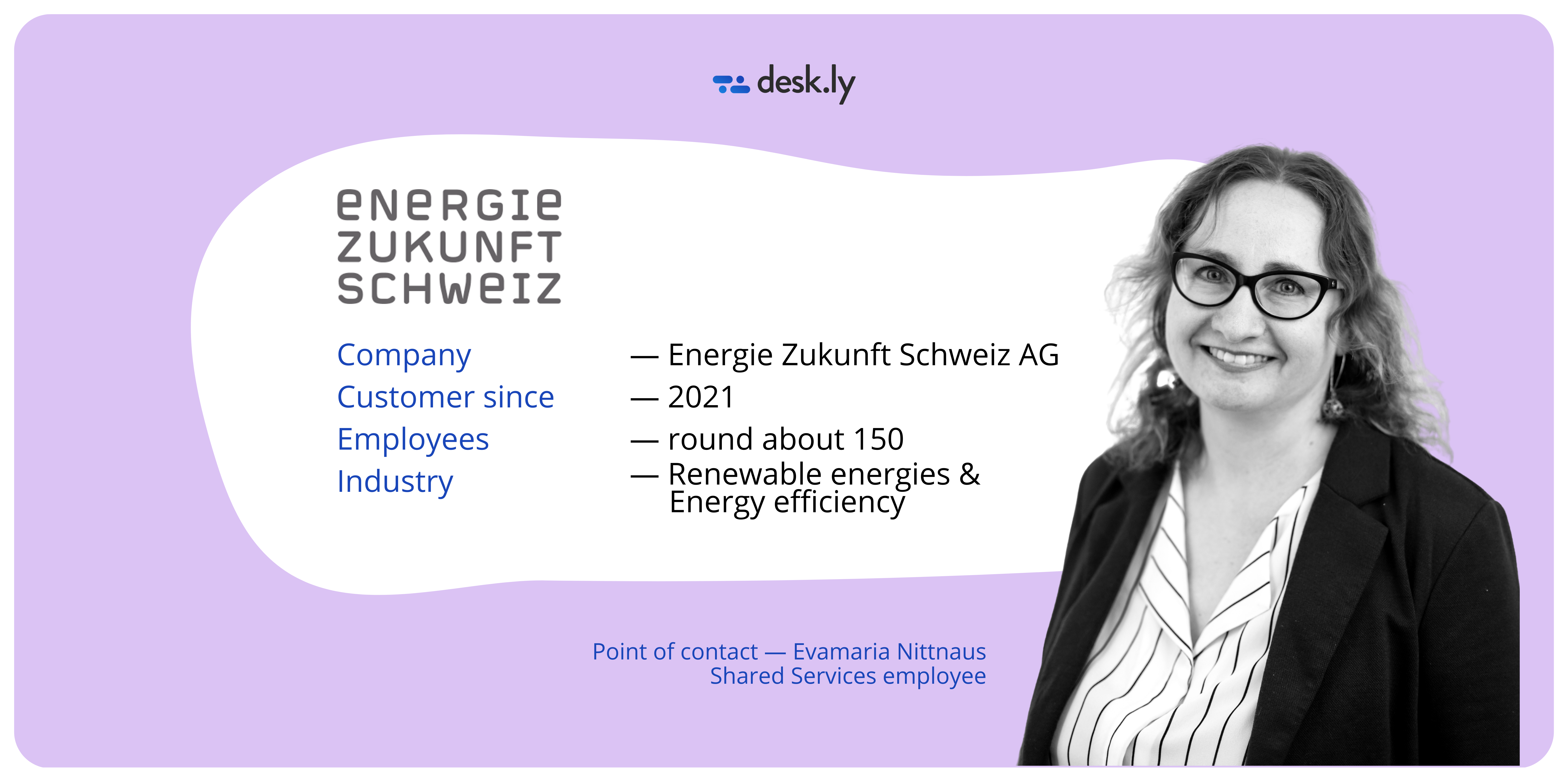 1. Energie Zukunft Schweiz AG
—

company details

Energie Zukunft Schweiz was founded in 2006 as an association with the aim of promoting renewable energies and energy efficiency in Switzerland. In spring 2019, a large part of the entrepreneurial activities were transferred to a public limited company, Energie Zukunft Schweiz AG.

The Energie Zukunft Schweiz association continues to exist; currently nine Swiss energy supply companies and WWF Switzerland are members. New committed members are always welcome who want to benefit from a large network and make a constructive contribution to the energy transition in Switzerland.

Energie Zukunft Schweiz AG is one of the leading innovators in the field of renewable energies. Its main activities include the development, consulting, planning and implementation of the energy transition with various stakeholders, such as energy supply companies, the real estate industry, public authorities or even private individuals. The team currently employs over 190 employees in 5 countries, who drive the energy transition forward in the offices in Basel, Zurich, Neuenkirch and abroad with the international Sunwin Energy subsidiaries.
2. Challenge
—

How can one's own values also be lived internally?

As a future-oriented company, Energie Zukunft Schweiz AG also lives its values of enthusiasm, impact orientation, interdisciplinarity and innovation internally. With this in mind, they're always on the lookout for promising opportunities and solutions that make work easier and translate the desirable into the feasible.

When the company grew strongly in 2019 and many new part-time employees joined, the problem of space management became important for the first time. Intensified by the shift of workplaces to home offices during the Covid pandemic, a new office concept was needed that would take into account the different working hours and models of the employees. The first remedy was a creative Post-It-solution. Sticky notes were placed on the workplaces to indicate which part-time employees would work at which workplace and when. However, it quickly became apparent that this was not very efficient and only a short-term solution.

Since practical solutions are always being sought, Energie Zukunft Schweiz 2021 came across desk.ly and moved the workplace management to a central tool.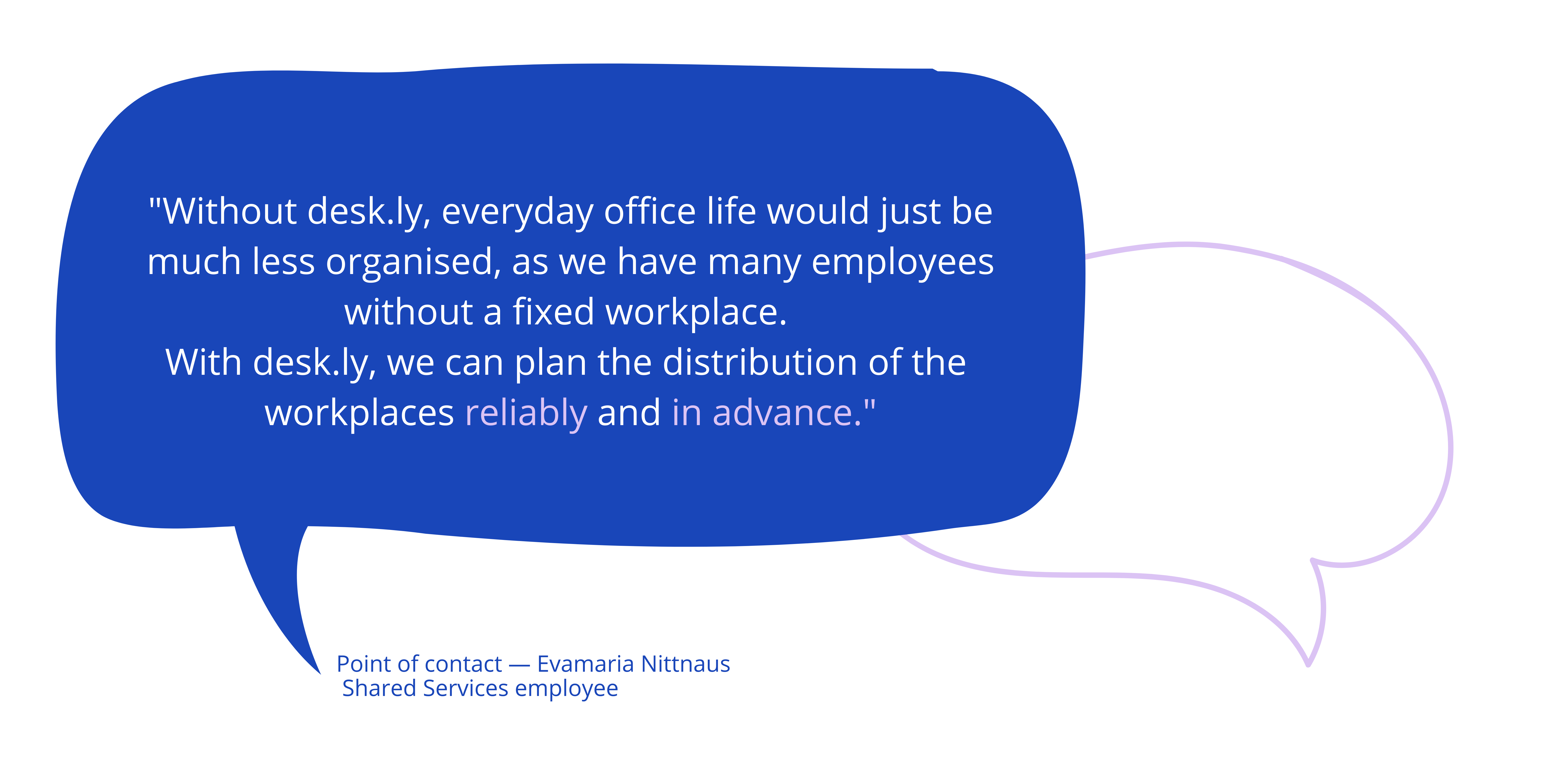 3. Implementation - innovation has never been so easy!
Since the introduction of desk.ly in 2021, a lot has changed, especially at the Basel and Zurich locations. Feedback shows that desk.ly has been welcomed with open arms: Even employees who are entitled to a permanent workplace sometimes give it up to experience the benefits of desk sharing. According to Shared Services employee Evamaria Nittnaus, it is particularly popular to change neighbours and thus get to know the many employees better.

Thanks to the introduction of desk.ly, however, primarily the coordination of space is solved. By flexibly booking their workplace via the mobile app, all employees can plan where they want to work on site on the desired day.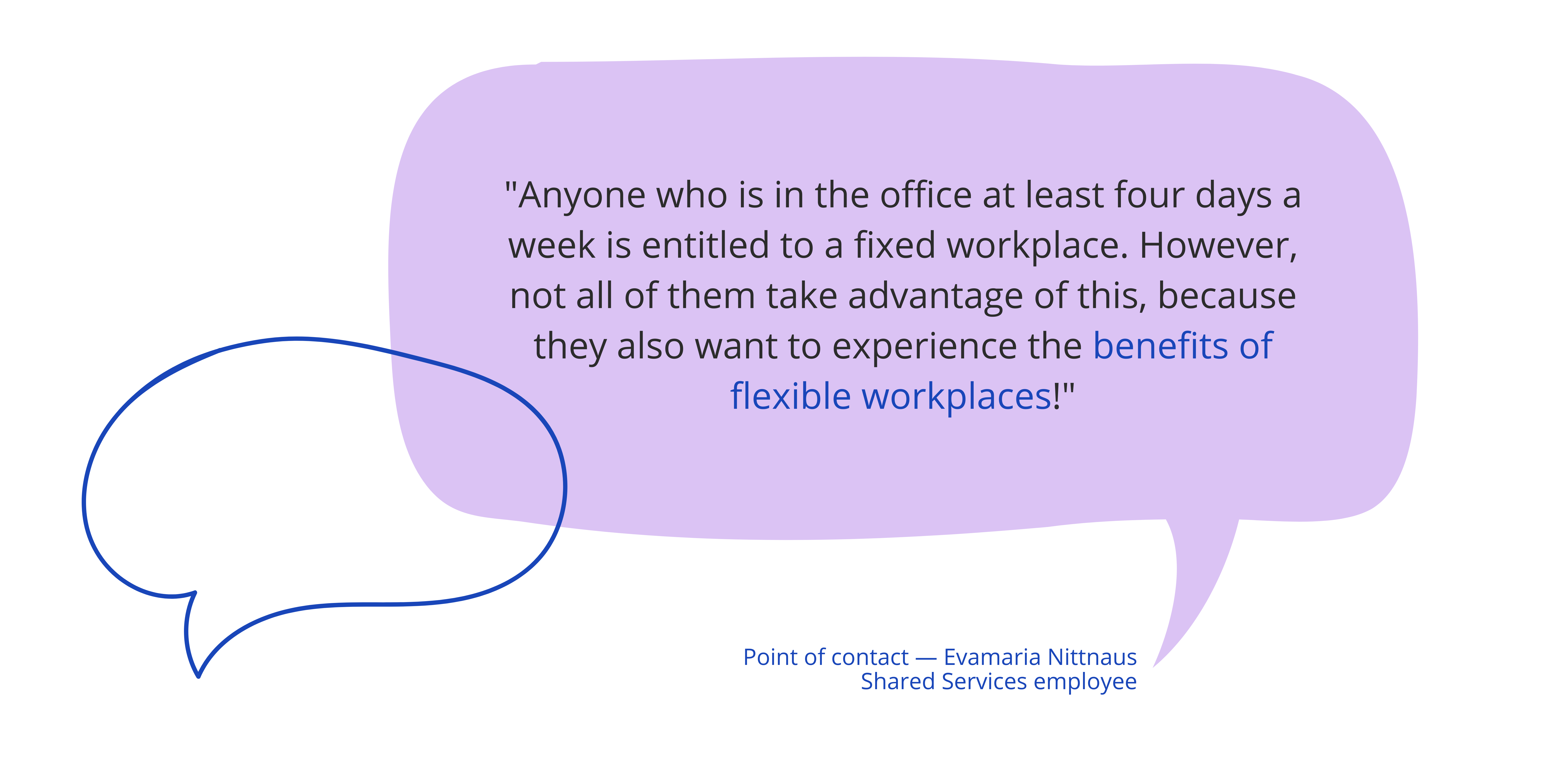 Initial data evaluations also point to a possible advantage for upcoming pandemic waves: Thanks to features such as "Who is in the office", employees can see how busy the office is and whether workplaces are available despite under-occupancy rules. Even those who want to avoid the lively office life for once may decide to use the home office from time to time for better concentration...
"Desk.ly in one sentence? - Flexible, intuitive and easy to use. Never have employees come to me and complained that they don't understand or can't use desk.ly."
- Evamaria Nittnaus
But we are not resting on our success! In order to be able to guarantee the satisfaction and quality of desk.ly in the future as well, we are working diligently on new features to support companies in dealing with the challenges of the modern working world.
Are you curious and would like to get to know the advantages of desk sharing? Then start your free trial month now or arrange an free demo with us.