Energieallianz Austria GmbH — How do you give employees planning security when implementing desk sharing?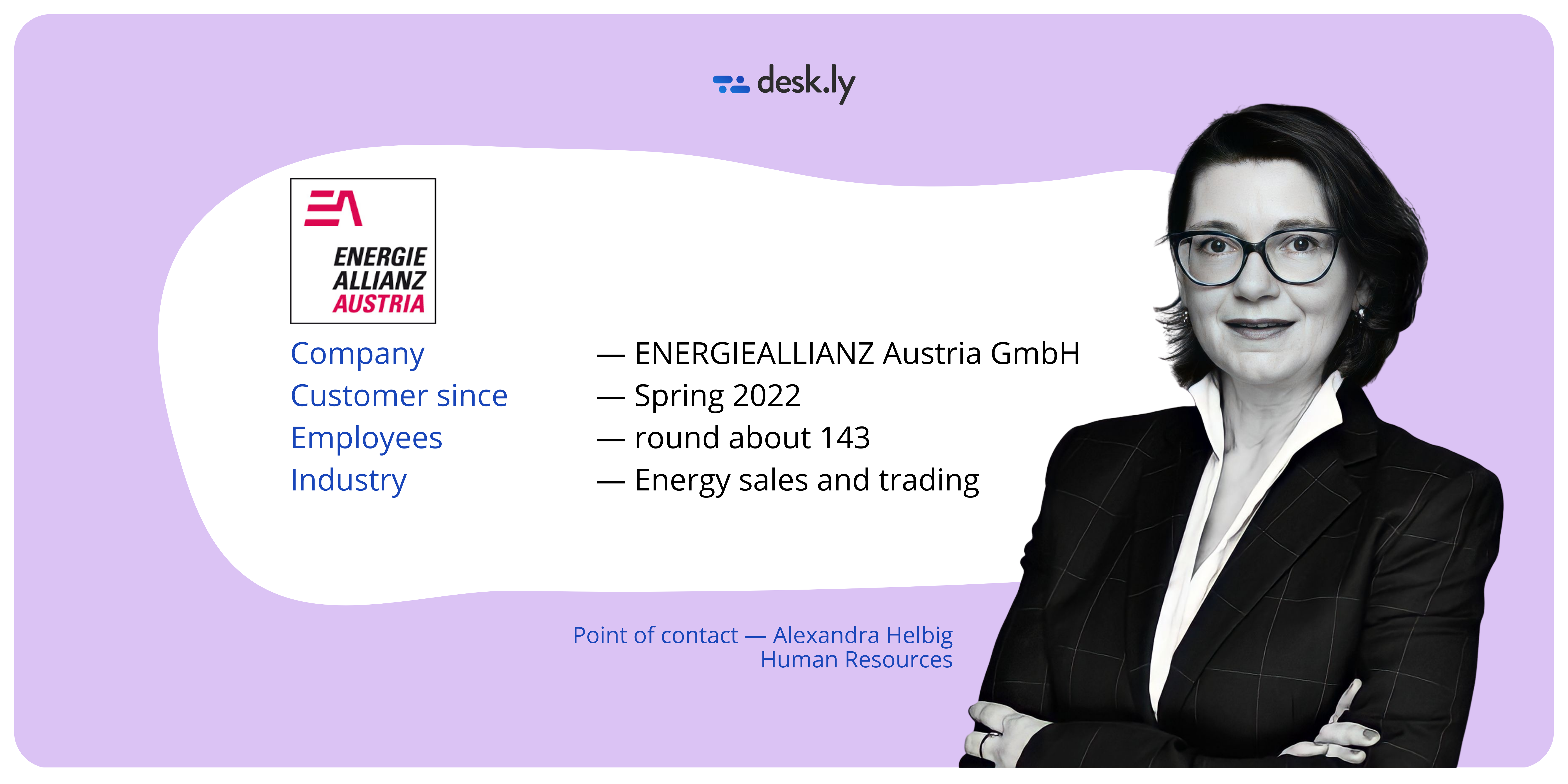 1. ENERGIEALLIANZ Austria GmbH — Company details
ENERGIEALLIANZ Austria GmbH was founded in 2001.
The company is the joint energy sales and trading company of BURGENLAND ENERGIE, EVN and WIEN ENERGIE.
The EAA Group is Austria's leading energy distributor. As the leading energy sales company in Austria, it supplies 2.8 million customer installations in Austria and abroad - from private households to commercial and industrial customers - with electricity, natural gas and energy-related services. In addition, as the central interface between generation, sales and the wholesale market, EAA Energy Trading is one of the leading trading houses in Austria.
2. Challenge - How do you give employees planning security when introducing desk sharing?
Especially during Corona pandemic, many companies had to redesign and regulate on-site working - including ENERGIEALLIANZ Austria.
In this context, the question was how to introduce desk sharing as a new form of work without causing trouble and uncertainty among employees.
The aim was to find a solution that could give employees a certain degree of planning security: For example, the reliance that a workplace will be available when one goes to the office. But how do you take the pressure off?
3. Implementation - reliability & plannability thanks to desk.ly
Then, in spring 2022, ENERGIEALLIANZ Austria came across desk.ly - the highly flexible cloud solution for desk sharing in the flex office.
With the help of desk.ly and its user friendly interface, the implementation of desk sharing succeeded without much trouble and also convinced with its diverse features. For example, the simple evaluation feature of the utilisation proved to be advantageous, as it made it possible to see whether the booking system was being accepted by the employees.

In the meantime, almost half of all employees at the Vienna site use desk.ly to book their workplace on a daily basis. With the support of desk.ly, ENERGIEALLIANZ Austria has successfully introduced various home office models, which have led to great acceptance among employees.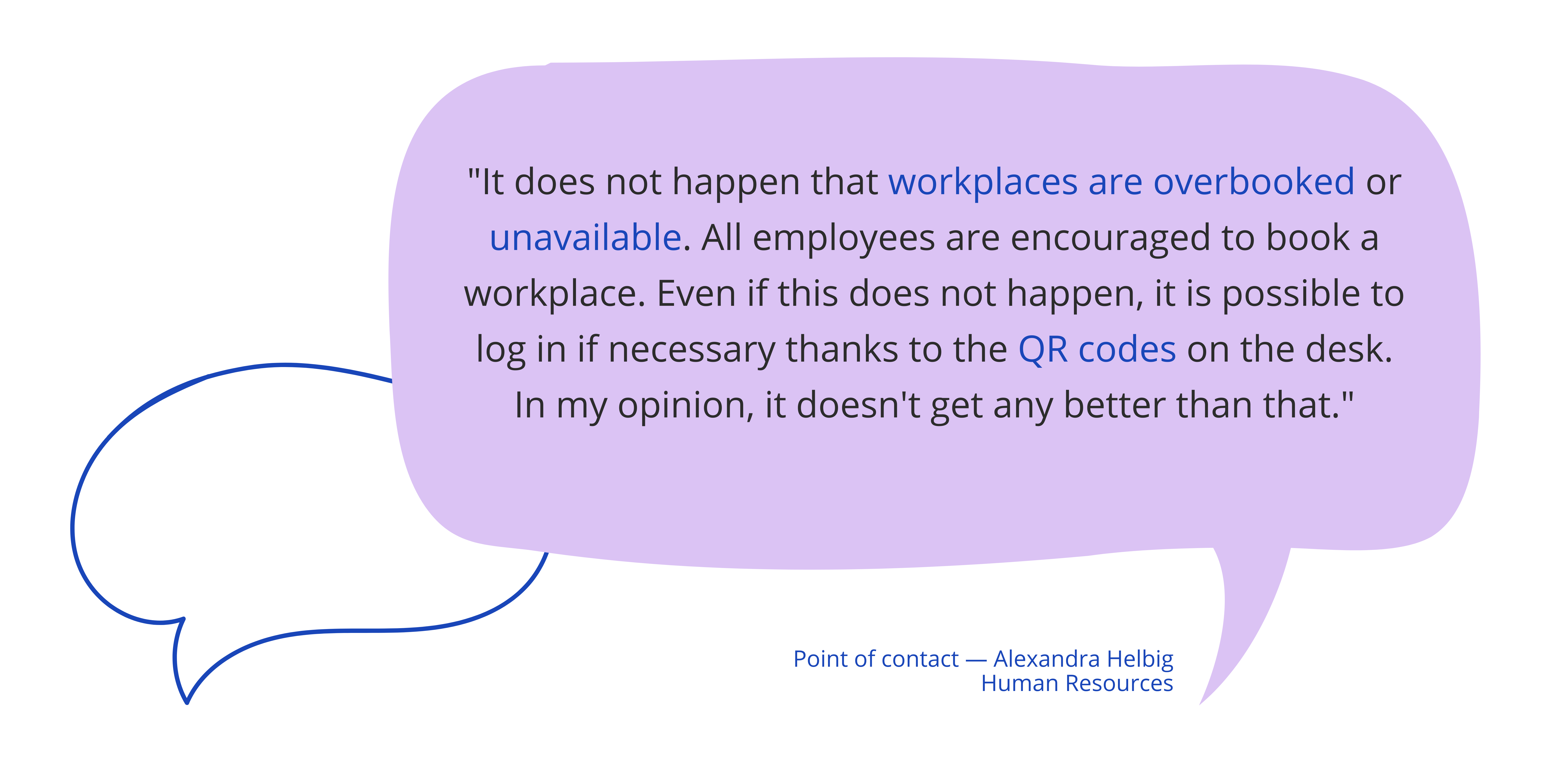 Would you also like to get to know the numerous advantages of desk.ly in a flex office?
Then start your free trial month now or arrange a free expert demo!