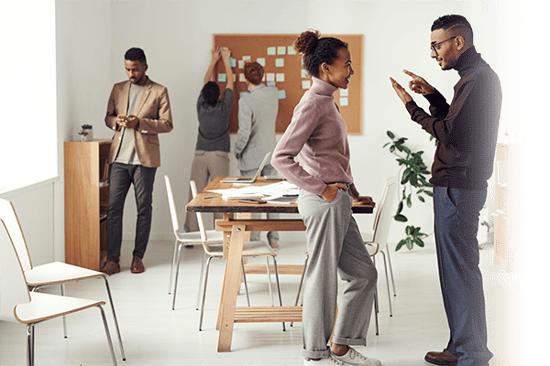 USE CASES
Works Council - What the works council appreciates about desk.ly
By participating in strategic decisions, the works council is the most important part of the employees. The orientation towards hybrid work is also a topic of discussion in the works councils, because many employees feel spied on by the required software.
The concerns are heard at desk.ly: the numerous evaluations can be completely anonymised so that no conclusions can be drawn about individual people. Moreover, employees can decide for themselves whether they want to be identifiable by their name in the booking plan. This way, no one is forced to disclose potentially unpleasant information.
ALL ADVANTAGES AT A GLANCE
Anonymous evaluation

Employees can hide their names

Allow flexibility