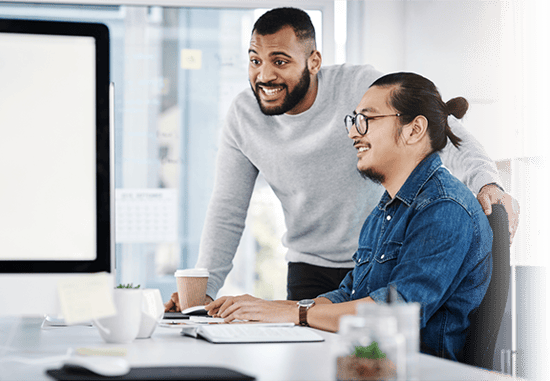 USE CASES


IT department - Why the IT doesn't get a headache with desk.ly

Which IT professional hasn't experienced it: colleagues want to implement new software and are persuaded by shiny buttons and big headlines. But at the end of the day, the real work is left to you.
How secure is our user data? Do we have to programme the interface ourselves? All this costs time and money. So you don't want to purchase a new desk sharing software after all? Yes you do, but make the right choice with desk.ly!
No further programming is necessary to implement desk.ly in your own structure. Employees simply use our mobile app or the browser version on their computer. Desk.ly is also a great relief for the IT, as user licences are automatically assigned and user administration can be done with just a few clicks. Hence, the new software does not mean a new part-time job for the system administrator.
ALL ADVANTAGES AT A GLANCE
Data protection made in Germany

Single Sign On with Google or Microsoft

Use of OpenID connect

No programming necessary

Integration in MS Teams