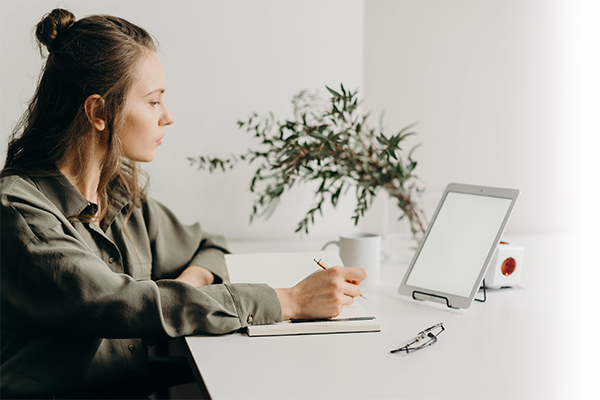 USE CASE
Employees - What employees appreciate about desk.ly
No hassle please - that is the main worry of many end users when it comes to installing a new tool. As attractive as hybrid work sounds, the idea of tedious configuration is annoying!
That's why we put special emphasis on making the use of desk.ly as smooth as possible: the simple design of the app does not obscure any features and ensures that use of desk.ly works without any training effort.
Favourite colleagues are easy to find because the seating plan is equipped with a search feature and profile pictures. By the way: there is no need to think of a new password, as the login via Google/Microsoft is integrated!
ALL ADVANTAGES AT A GLANCE

No separate password (Google/Microsoft integration)

Place booking via QR code (express booking)

Directly from MS Teams

Simple design and many features

Booking, via all end devices

No training required