Podstars by OMR — the desk sharing rockstars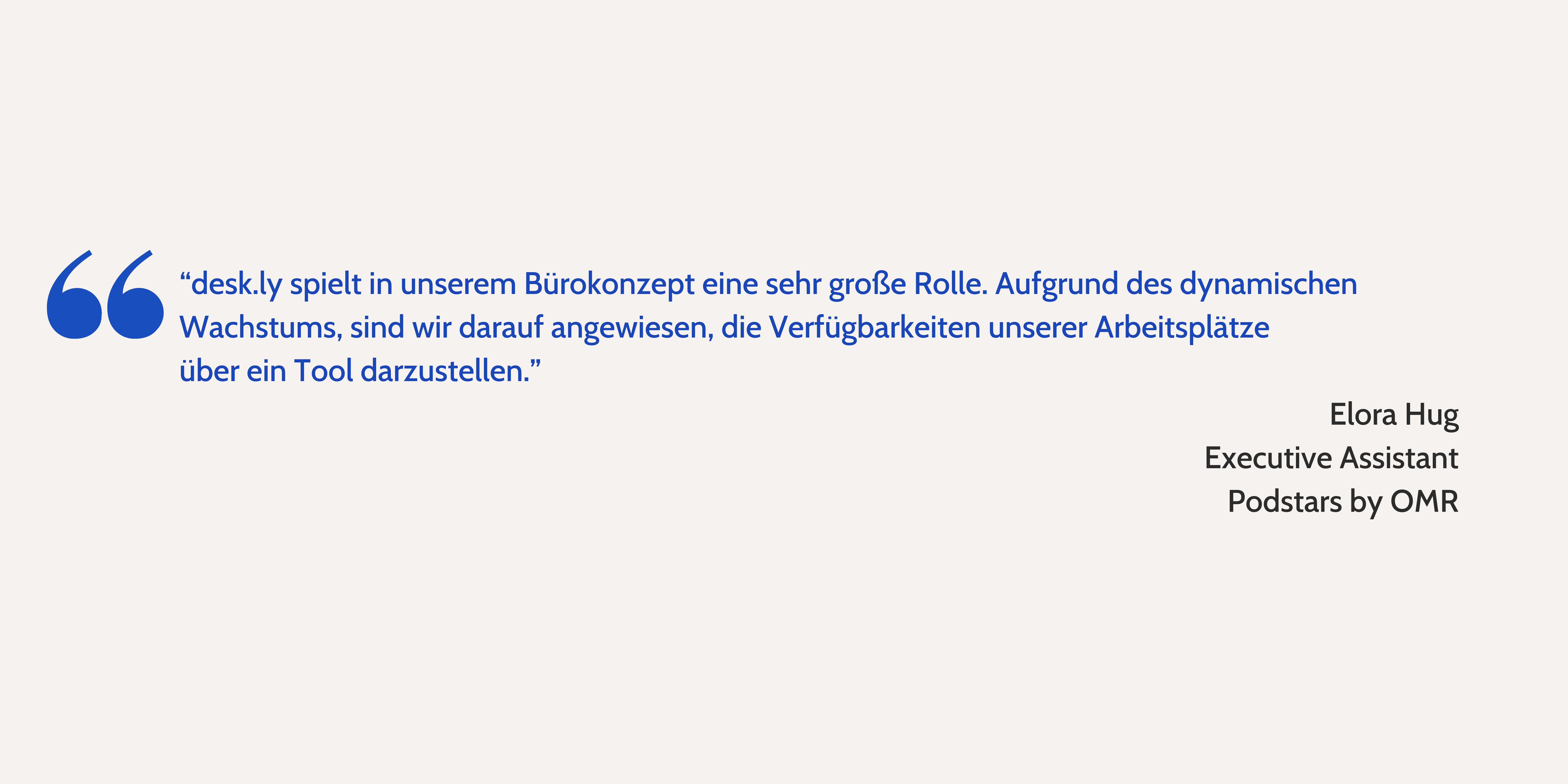 1. Podstars by OMR
—

company details

Podstars by OMR is Germany's leading podcast network and has been offering services in all podcast areas, such as marketing, production and conception, since 2015. In the meantime, Podstars markets more than 100 third-party podcasts - from every conceivable genre - in three studios and produces another 70 podcast shows itself.

Podstars belongs to the Online Marketing Rockstars (OMR), which is managed by Ramp 106 GmbH - a broad-based media and events company - and employs over 300 people in Hamburg. OMR itself is one of the largest knowledge and inspiration platforms for the digital and marketing scene in Europe. Particularly well-known is the "Online Marketing Rockstars" conference, which has been taking place since 2011 and has since developed into the two-day OMR Festival with conferences, trade fairs and concerts.

In addition to the podcasts, OMR also organises and publishes other formats such as studies, seminars, parties and a job exchange.
2. Challenge - How can the a flex office be optimised?
As a forward-looking company, Podstars has had flexible workplaces for several years. Always working on the cutting edge, there is no shortage of growth in such a dynamic team. Based on this development, the need for a tool to book and manage the available workplaces grew.
During the Corona pandemic, the process accelerated enormously, so that an optimisation of their flex office became indispensable.
In the meantime, the team consists of about 90 employees, who are spread over significantly fewer workplaces and are thus dependent on workplace reservations.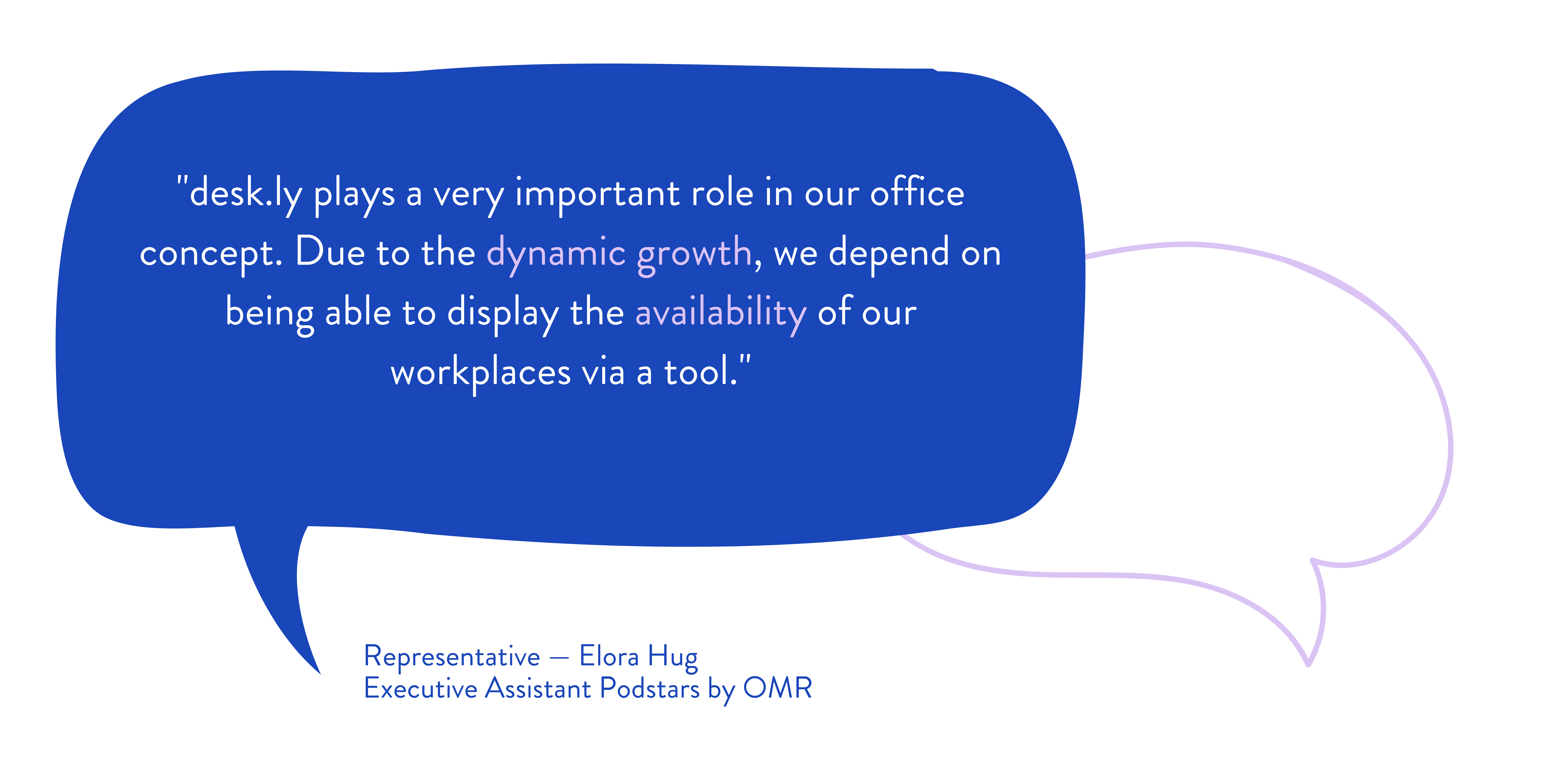 3. Effective workplace management thanks to desk.ly
In April 2021, the Podstars came across desk.ly and introduced our highly flexible cloud solution to their company. They were particularly impressed by desk.ly's simplicity and clarity. Elora Hug also reports great satisfaction, as it fulfils all the desired criteria that are necessary for effective workplace management. Furthermore, the close exchange with the desk.ly team and the continuous development of the tool were decisive for the decision.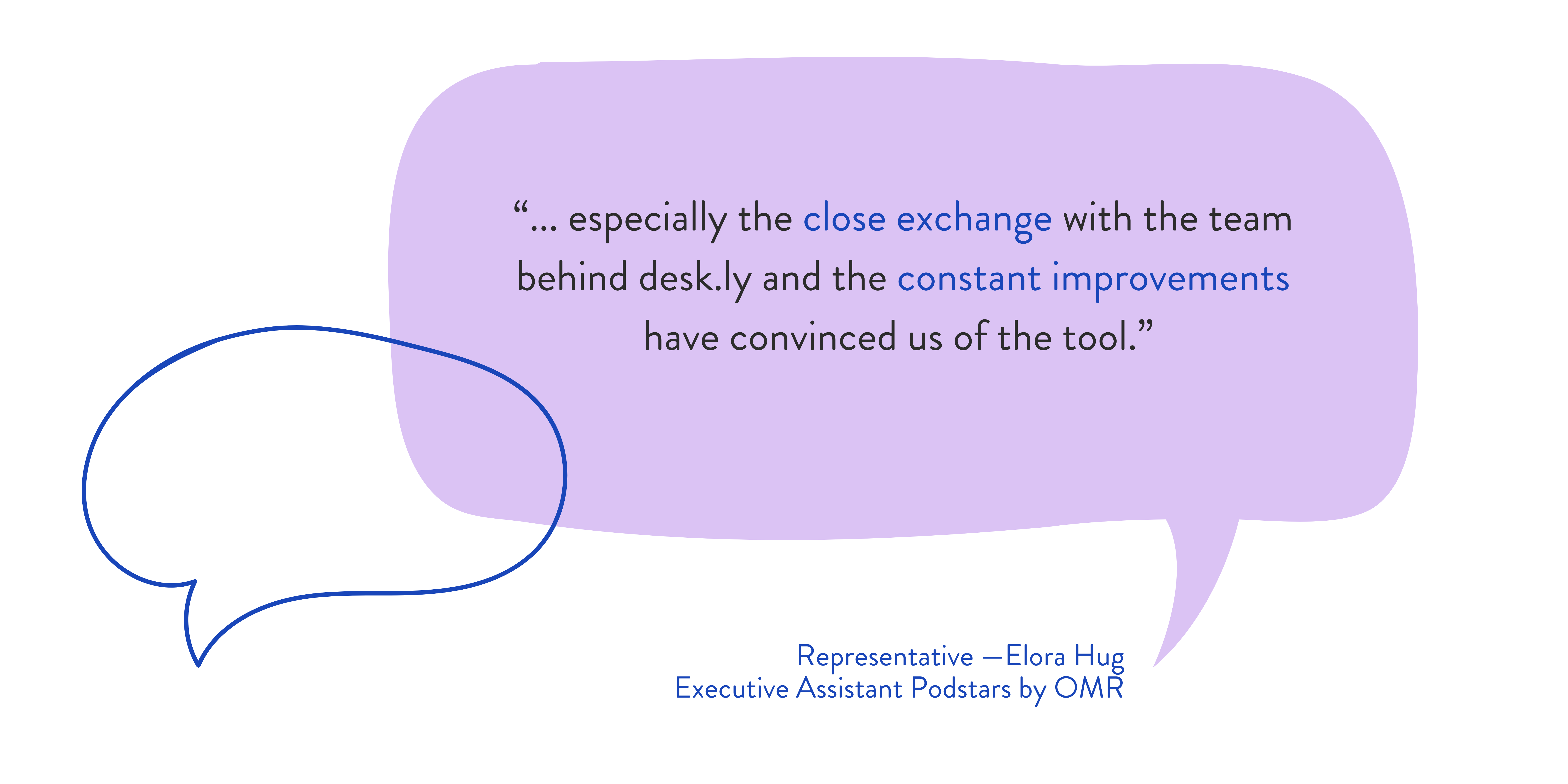 "Thanks to the great time saving and clarity, double occupancy or overbooking of workplaces is no longer a problem!"
- Elora Hug

Are you curious and would like to get to know the advantages of a flex office?
Then start your free trial month now or arrange a free expert demo!