edding AG — who dares, wins! How edding implemented desk.ly.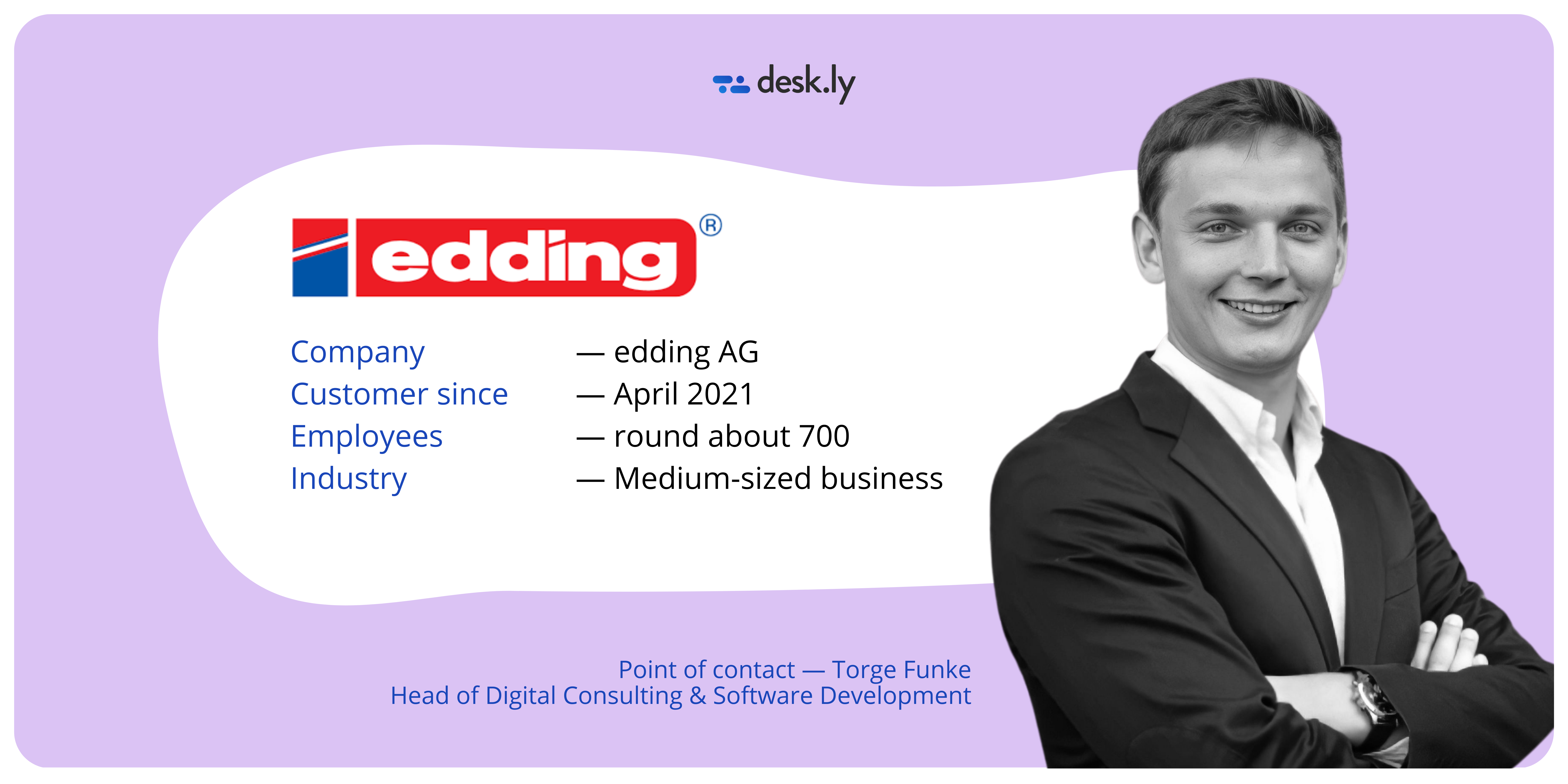 1. edding AG
—

company details

The family-owned company edding was founded in Hamburg in 1960 and generated consolidated sales of EUR 148.6 million in 2021 with an annual average of 702 employees. With the brands edding, Legamaster and Playroom, the company offers durable, high-quality products and solutions for private and commercial use worldwide. The portfolio includes markers and writing utensils, visual communication products such as flip charts, whiteboards and e-screens, innovative digital applications and tattoo ink. In addition to pioneering spirit, the edding AG stands for responsibility towards the environment and society. edding wants to empower people to express their personality, ideas and thoughts and make them visible.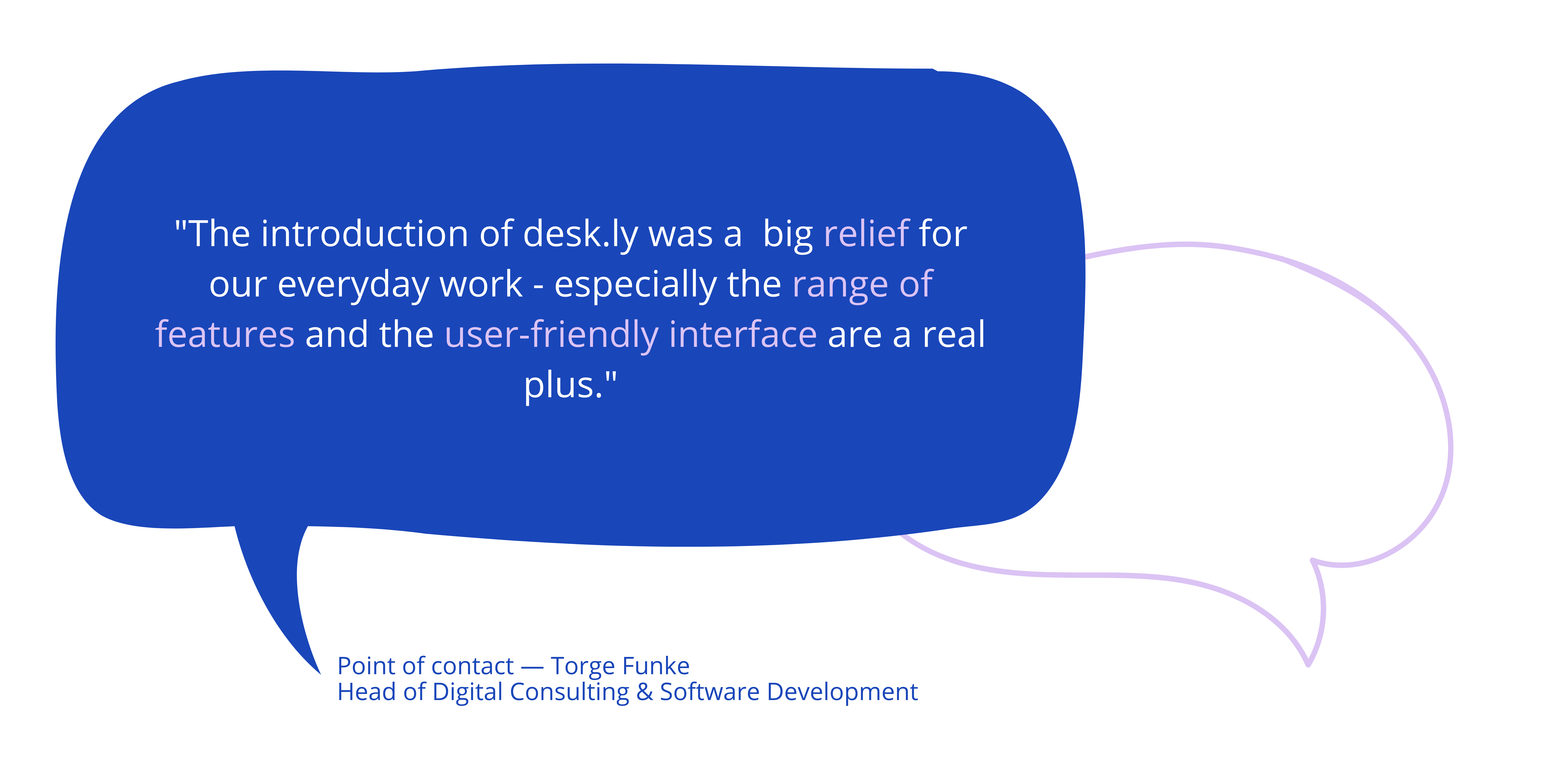 2. Challenge
—

Courage to change

In keeping with the value of "Pioneering spirit", edding AG always strives to have the courage to change and to implement these new ideas in a solution-oriented and effective way. This is not just about opening up new markets or business models, but more generally about trying out new things.

As a result of the Corona pandemic, edding AG also had to adapt to the changed circumstances. Thus, in addition to the introduction of home office and distance regulations, the end of 2022 finally saw the temporary closure of four buildings. The aim of the closures was to save energy costs. But where to put the employees?
3. Breathing a sigh of relief with desk.ly
In April 2021, the HR department, together with the works council, introduced the possibility of hybrid work and desk sharing. This gives employees of edding AG the chance to try out desk sharing with the help of the highly flexible cloud solution from desk.ly and to get to know the advantages of the Flex Office. In the meantime, the use of desk.ly at the two main locations has become indispensable.
The intuitive booking process and the "Who's in the office?" feature, which makes it possible to see who is sitting where with just a few clicks, have been particularly well received by edding AG employees. "It really makes everyday work easier," says representative Torge Funke.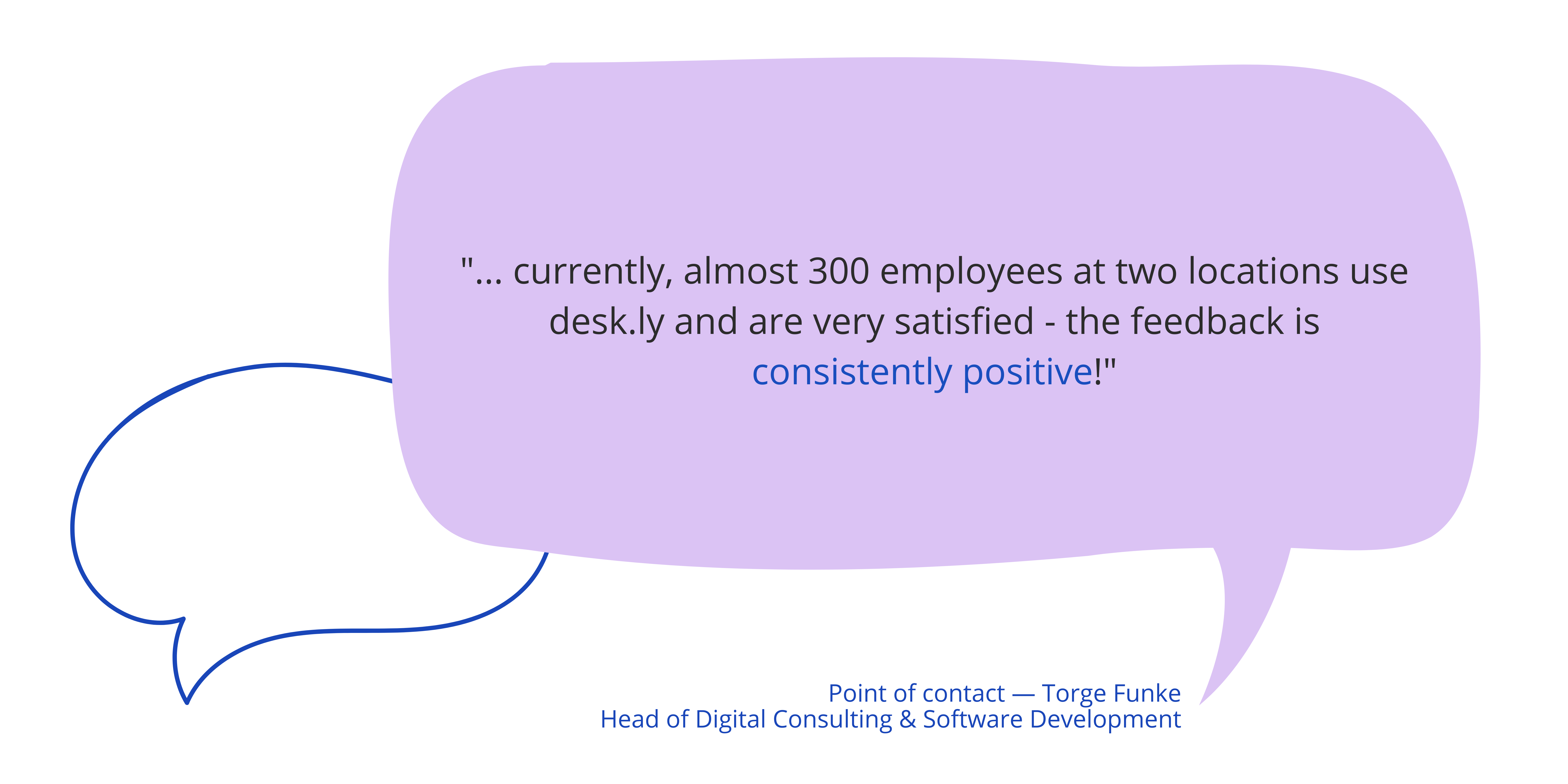 Are you curious and would like to get to know the benefits and saving opportunities of Flex Office?
Then start your free trial month now or arrange a free demo with us.