1.50 Office – the simple desk sharing solution
Sherin Gooch-Hatton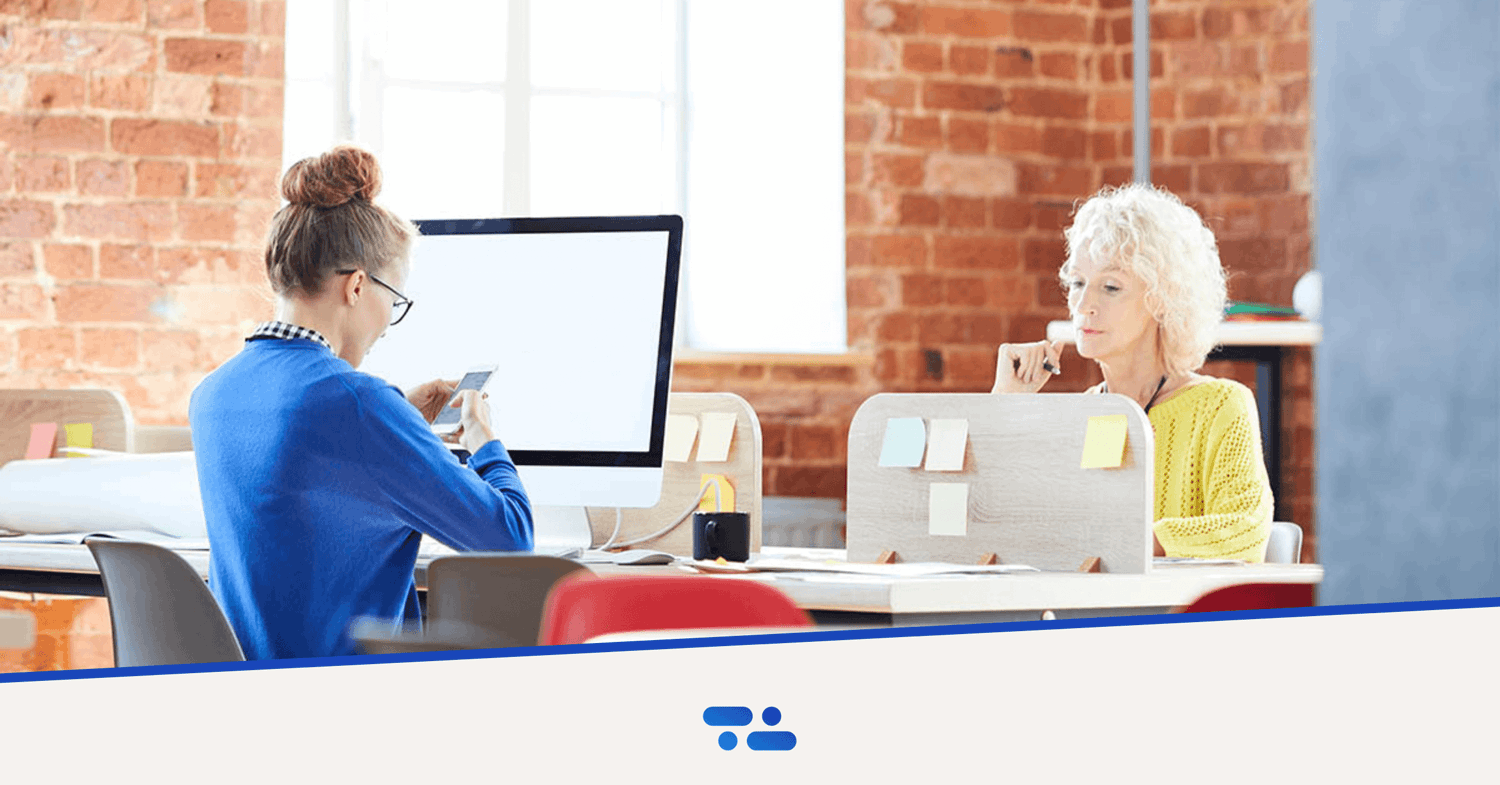 Software-as-a-Service for your flexible desk sharing model: 1.50 Office is the ideal basis for introducing a shared desk solution in your company. The tool is quick to set up, easy to manage and has an intuitive and user-friendly interface.
1.50 Office is a web portal that enables companies to flexibly manage workspaces and workplaces in times of Corona – but also beyond – while complying with the applicable spacing rules. Through the tool, all employees of your company can independently book any free workspace online for a certain period of time, so that the office space can be used effectively under the conditions of limited space.
Since the beginning of the Corona crisis and the associated precautionary measures and safety rules in the workplace, many companies – including basecom – have increasingly focused on home office and remote work. In the meantime, however, there is a growing demand for possibilities to enable employees to return to the office in a regulated and safe manner, at least temporarily – with at least 1.50 m distance, of course.
New working models are becoming more attractive
Last year, many companies were forced to switch to home office and remote work. Like in a huge experiment, employers as well as employees got to know the advantages and disadvantages of this working model: current studies show that many employees would like to work more often in a home office, even after Corona. At the same time, there is a great need to be present in the office a few days a week in order to meet colleagues or clients in person and to maintain social contacts. Hybrid working models that combine the advantages of home office and office presence have therefore become very attractive for many companies. Especially through a flexible desk sharing solution in the office, companies can meet the needs of their employees on the one hand and use their office space more efficiently on the other.
As a software service provider and specialist for web portal solutions, basecom has therefore developed the desk sharing Software 1.50 Office based on the PHP framework Symfony. The system was developed as an MVP in a three-day hackathon and initially tested very successfully in practice at the three Osnabrück-based companies of the Grow Digital Group (basecom, brandence and MSO Digital). Since the beginning of August, 1.50 Office has also been available to the general public free of charge. Since then, 1.50 Office has been extended with further useful features and is now in use by more than 200 companies from all over Germany and from a wide range of industries.
Easy and fast to use
1.50 Office is a very lean system that should be as easy as possible for users to operate. Setting up the system is very uncomplicated for users and only takes about an hour because the tool is kept very simple. The basis for the visual interface is a simple area plan that is uploaded as an image file. 1.50 Office clearly concentrates on its core function: booking and managing office workplaces. In the further development of the tool, we follow an agile approach so that the feedback of the users is integrated into the development of new functions and the continuous improvement of the software.
Companies that have registered by 31st July 2022 can use 1.50 Office free of charge until 31st December 2022 and, as early adopters, will then benefit from a reduced price of only €0.20/user/month until 31st December 2023.
If you have any questions about our office booking system 1.50 Office, please contact us! We look forward to getting to know you!