Rotkäppchen-Mumm — Have the courage to change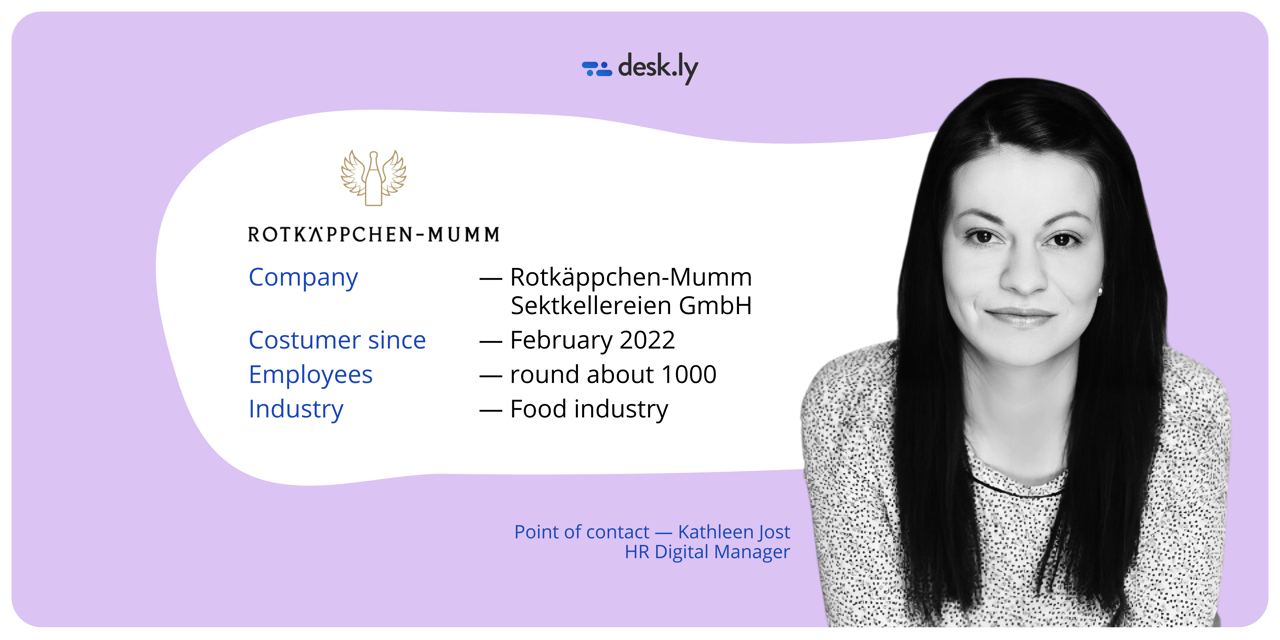 1. Rotkäppchen-Mumm
—

company details

Rotkäppchen-Mumm is Germany's leading supplier of sparkling wine, wine and spirits.
Since its foundation in 1856, the company has stood for a constantly growing range of valued brands and innovations. The number one in the German sparkling wine, branded wine and spirits market combines a diverse selection from its own production with a distribution range of over 200 international premium products. Rotkäppchen-Mumm's most successful brands include Rotkäppchen, Mumm, Geldermann, Ruggeri Prosecco DOCG, Doppio Passo and Echter Nordhäuser. The company employs around 1,000 people at nine locations.
2. Challenge
—

A future as sparkling as champagne

As the market leader in the German sparkling wine, branded wine and spirits sector, Rotkäppchen-Mumm combines tradition and innovation. With this in mind, the company attaches great importance not only to high quality but also to the use of modern technologies - not only in production but also in the design of an attractive working environment.
Even before the Corona pandemic, Rotkäppchen-Mumm was already addressing issues such as hybrid working, although this was a strong driver. Due to the increased use of mobile work, a tool was needed to simplify and support work processes around organising and booking workplaces: desk.ly!

When Rotkäppchen-Mumm rolled out and communicated desk.ly in the company in February 2022 after an internal test run, the main focus was on the urge to support the new workplace model and to find a cross-site solution. For the decision-making process, it was of great importance that the tool is intuitive to use and makes everyday life easier for the employees.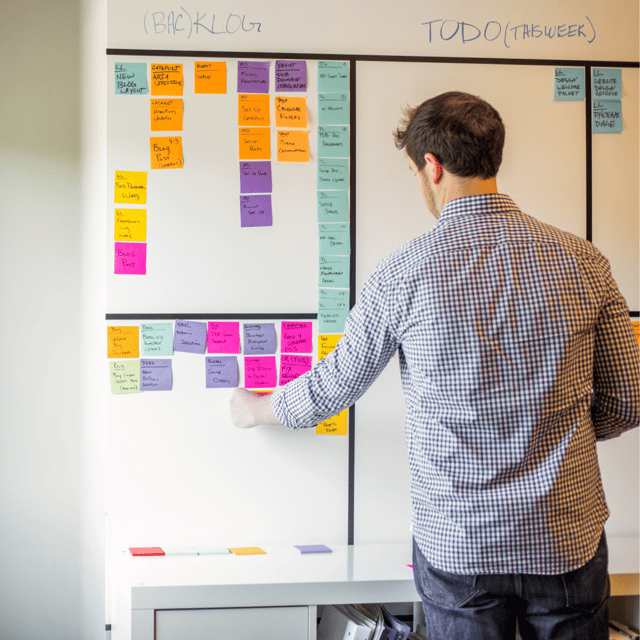 3. Implementation
—

Why desk.ly is a reason to kick off

The introduction of desk.ly in February 2022 ensured uncomplicated access to hybrid work and paved the way for the modern working world. In the process, desk.ly impressed with its attractiveness in terms of price and its uncomplicated implementation. Nevertheless, the need-fit was the final deciding factor, because with desk.ly a tool was found that is intuitive and not overly complex.

The list of benefits is long: even challenges such as the increase in staff during the pandemic can now be managed without headaches thanks to efficient use of space, workload controls and functions such as "Who's in the office?".Although there are currently no workstation bottlenecks at some locations, Kathleen Jost - HR Digital Manager at Rotkäppchen-Mumm - is sticking with desk.ly and emphasises that future needs can arise within a few weeks and thus reverting to an already familiar tool can be very useful. Kathleen Jost is accordingly convinced even without bottlenecks and focuses on the diverse room booking options that desk.ly has to offer: Thanks to the clear booking system, it is easier to respond to individual needs, for example if a colleague needs their own room for concentrated work at short notice. Spontaneous meetings on site can also be easily accommodated thanks to the transparent space allocation or fully booked conference rooms can be bypassed.
It goes even further: desk.ly is also very helpful for the onboarding of new employees, as the room plans facilitate orientation and finding colleagues. In addition, the link to the calendar ensures plannability and transparency. By using a uniform tool across several locations, desk.ly also turns out to be very practical for business trips, as a workspace can be booked easily and it is not necessary to check on site where a workspace is available.