Relaunch: 1.50 Office becomes desk.ly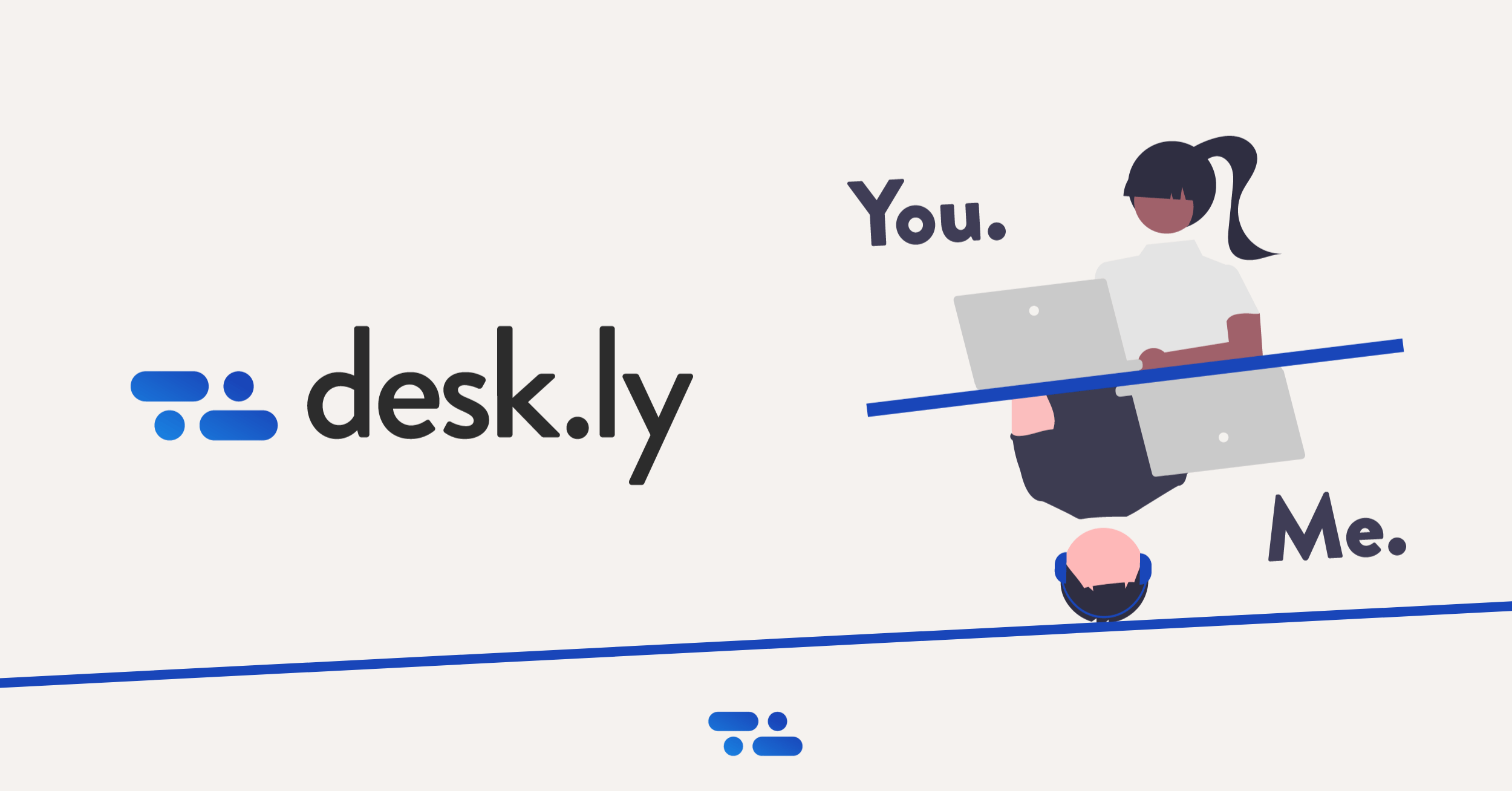 New name, new design, new functions: With the latest technical update, our booking platform is taking a big step towards the future. We have used the last months and the feedback of numerous users to make our platform even more user-friendly, flexible and convenient. The name change from 1.50 Office to desk.ly underlines this positive departure.
Since the release of the MVP of our desk sharing platform 1.50 Office in summer 2020, a lot has happened: Corona rules have been introduced, relaxed again and new rules have been adopted. In the meantime, the working world has changed. More and more companies have realised that there will be no return to the presence culture of days gone by. Workers want more flexibility in choosing where they work and companies are looking for ways to organise hybrid working models better between home office and office. We have developed our booking platform for this new working world. We want to express this with the new name desk.ly, the new, fresh design and the many new functions of the platform.
desk.ly: Everything improves
Users of the platform can still reach desk.ly via the old URL. Nothing will change for you in terms of login and the core functions of the tool. You can still log in with your login data, book a place or manage your bookings. However, the update introduces a new password validation to make desk.ly even more secure. Users will therefore be asked to set a new password when logging in for the first time. In addition, we have equipped desk.ly with many useful functions. In doing so, we have mainly oriented ourselves on the feedback of our users. desk.ly is optimised for mobile devices, so you can also place bookings comfortably from your mobile phone or tablet. Other features include calendar integration, a search function that allows you to see which places your colleagues have booked, and new filter options: You can find a place with certain features. Just try it out! All the new functions are explained here.
Currently, the desk sharing tool desk.ly is used by more than 650 companies. Over 15,000 users log on to the platform regularly. In addition to the German and English versions, desk.ly will also be available in French and Spanish in the future.
desk.ly will continue to be developed and enhanced with new features in the future. Therefore, we are looking forward to your feedback and suggestions for improvement in order to adapt desk.ly even better to your wishes.